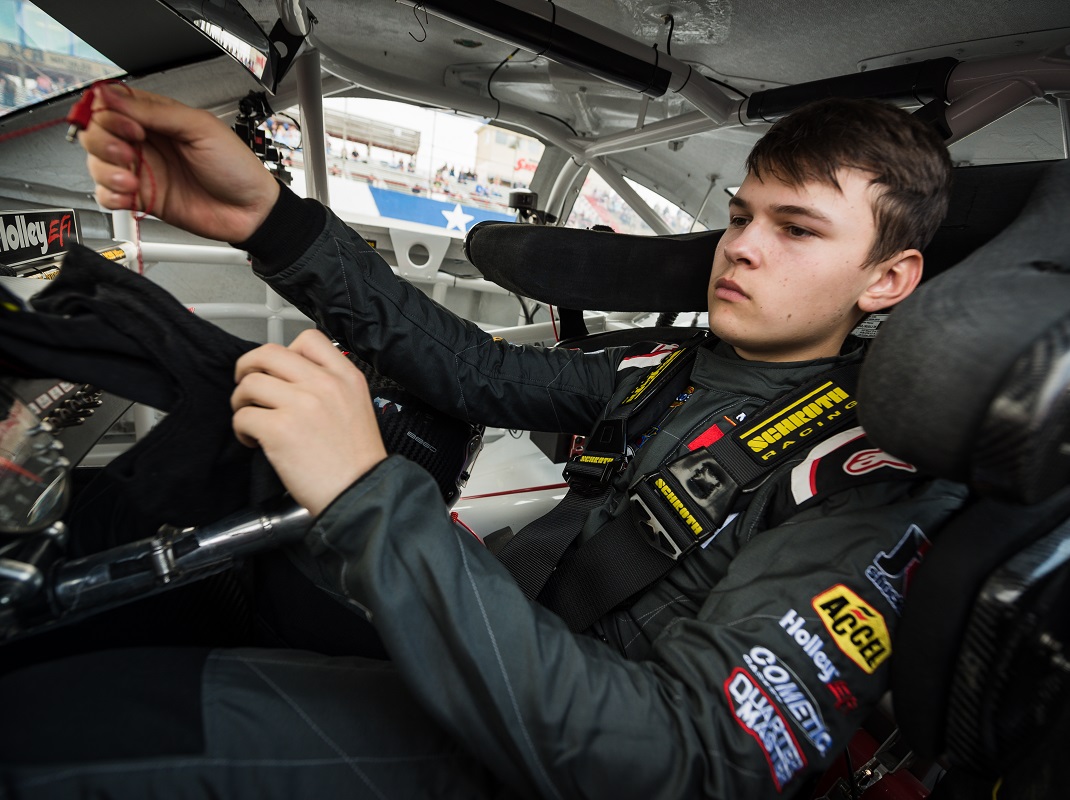 TOLEDO, Ohio – Nicknamed the Glass City, Toledo, Ohio is the glass capital of the world due to the production of a wide range of glass products in and around the area.
Toledo also happens to be one of the Midwest's epicenters for auto racing, as well as the home of ARCA, the Automobile Racing Club of America.
Founded in 1953, ARCA has sanctioned thousands of races at hundreds of racetracks in the 67 years since, and the short-track world will be focused on Toledo Speedway on May 19 when the ARCA Menards Series visits its home track for the Sioux Chief PowerPEX 200.
Over the years, 16 drivers have earned their first ARCA victory at the series' home track. The drivers who have earned their first wins on Toledo's ultra-fast high banks range from the prolific, to the up-and-comers, to several one-off winners.
Ten-time series champion Frank Kimmel logged his first win – the first of a record 80 ARCA victories – back in May of 1994. Kimmel went on to victory a total of nine times at Toledo, making it his most prolific track alongside the legendary Salem Speedway in Indiana.
"This is just a really cool race track," Kimmel said. "That first win was huge for me. At some point we had to stop being the bridesmaid and be the bride. We had to beat Bob Keselowski, Bobby Bowsher, and Dave Weltmeyer that night. We ended up winning nine times at Toledo but that first one is what got it all started.
"It's still a pretty special memory to me."
Todd Gilliland, who recently earned his second series win at Talladega Superspeedway, won at Toledo in his first-ever series start. It was a record-setting win, as Gilliland was one day past his 15th birthday, making him the youngest winner in series history.
Since ARCA rules stipulate you must be 15 years old to race, chances are that's a record that will stand for years to come.
Gilliland won't be racing at Toledo this season, as he is chasing the NASCAR Gander Outdoors Truck Series title, but he credits that Toledo win for helping establish himself as an up-and-comer worthy of a high-profile opportunity at Kyle Busch Motorsports.
"Toledo is fun short track," Gilliland said. "It's really wide, and you are probably turning more than you want on the straightaway. That was new to me when I raced in the ARCA Menards Series race there a few years ago, and I had to learn as fast as I could. Keeping the car turning is really important for the long run.
"It's really cool to be the record holder as the youngest winner in ARCA history after my win at Toledo," he added. "Watching the guys that have won there after me like Myatt Snider, Harrison Burton and Zane Smith is really cool as well, because they are bunch of my buddies. It's a fun race track and I'll be tuned-in cheering on my Toyota teammates."
One driver that hopes to join Kimmel and Gilliland as ARCA winners at Toledo is Corey Heim. Heim is 16 years old, not quite as young as Gilliland was at the time of his Toledo win, and he comes with a wealth of short track experience already under his belt.
Heim finished second in CARS Tour super late model points last season, winning one of the series' nine races, and hopes to convert that success into similar high marks at Toledo.
"I'm really looking forward to Toledo," offered Heim. "It's a relatively flat race track, which I'm particularly good at and I know Chad Bryant Racing has been very good there in recent years, so I look forward at the chance for my first ARCA Menards Series victory."