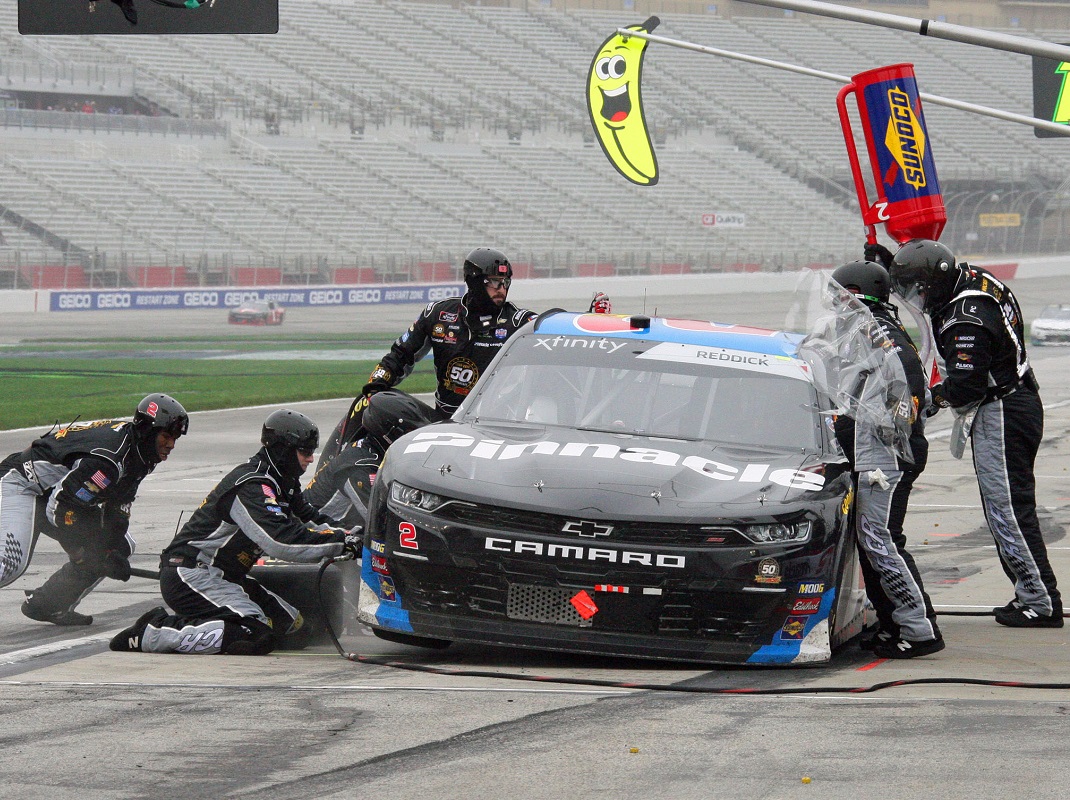 HAMPTON, Ga. – Tyler Reddick had a potential victory in his sights on Saturday at Atlanta Motor Speedway, but circumstances prevented him from taking home the trophy in the Rinnai 250.
Reddick was charging forward in the closing stages at the 1.54-mile quad-oval, taking second with 29 laps left and carving up Christopher Bell's race lead as the laps wound down. However, a late yellow set up a pivotal round of pit stops and left Reddick caught out in the end.
An issue on the right front during his final pit stop, where the air hose got caught on the fender of the No. 2 Pinnacle Financial Partners Chevrolet Camaro, dropped Reddick from second to sixth ahead of the final restart. He eventually advanced one spot to finish fifth.
It was the second of two slow stops on Saturday that forced Reddick to rally through the field in his pursuit of a victory at Atlanta, something he admitted was "a little rough" after climbing from his car.
"It's tough. You want to go as hard as you can when you're coming back through there, but this is a place that wears out tires, so you're trying to be as smart as you can when you do it," noted Reddick. "I think there were a couple of times in that race – especially during the last run – when lap cars were really hurting our tires and forcing us to make some evasive moves, but that's part of it.
"It's frustrating in the moment, when you're leading the race and someone about wrecks in front of you, and then you get split three-wide and fall back to third … but racing's not a perfect world, and ours certainly wasn't today. We had to battle back from a lot."
Reddick did battle back and nearly had a shot to wrest the win away from a dominant Bell, getting within a few car lengths of the bumper of the No. 20 Toyota before a spinning John Hunter Nemechek brought out the race-defining caution period in the final moments.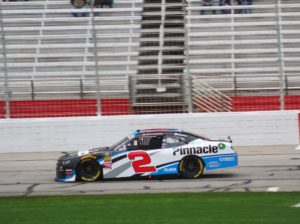 "I don't know what happened with Christopher (Bell) there. We were both on old, wore-out tires," Reddick said. "The last lap or two before the yellow waved there, we were just a little bit better than he was. All I had to do was get to his bumper, and I think I could have made something happen on the bottom, but getting to him and passing him are two different things.
"It'll remain unknown what might have been, but it was shaping up to be a great battle, I think."
Saturday's result allowed the defending NASCAR Xfinity Series champion to leave Atlanta fourth in the point standings heading into the three-race West Coast swing, a statement that he's just as primed for success this season as he was a year ago with JR Motorsports.
"I don't know why people thought we weren't going to be capable of great things this year, because I knew this group was going to put forth the best effort that they had," Reddick laughed. "These guys at RCR … they're very hungry (to win) and I'm as hungry as they are. I want to get back to victory lane too."
With all that in mind, Reddick is letting Saturday's pit struggles roll off his back, knowing brighter days are ahead for he and his team.
"It's actually really easy to shake all this off. We're just looking ahead to Las Vegas," Reddick smiled. "These guys have been so good to start the year, and they were good at the end of last year, so we're just going to ride on that.
"We had a great car and we'll be even more pumped up than we already were heading into the next one."