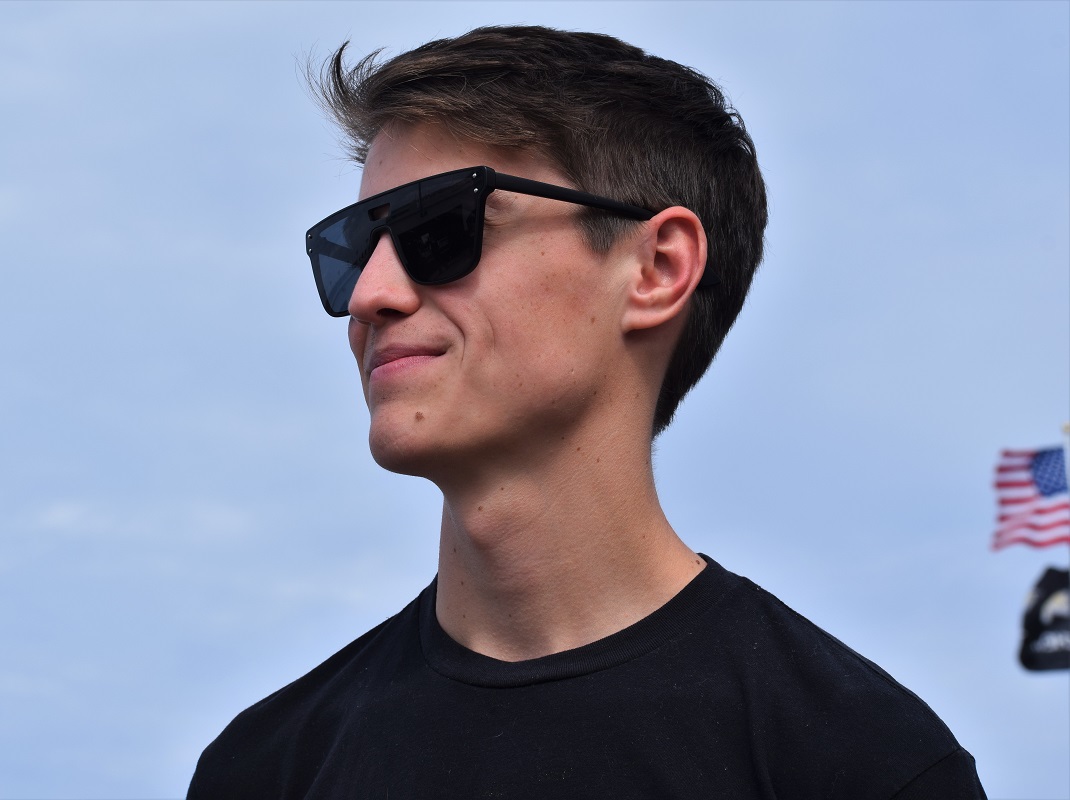 LAS VEGAS – After two weeks of shadowing the No. 8 Chevrolet team and soaking in as much knowledge as possible, Zane Smith will finally get his chance to strap in and shine for JR Motorsports this weekend.
Smith will make his NASCAR Xfinity Series debut at Las Vegas Motor Speedway, a track he grew up racing in the shadows of as a kid, on Saturday during the Boyd Gaming 300 at the 1.5-mile oval.
The 19-year-old from Huntington Beach, Calif., competed at the nearby Bullring short track in his early years racing. He noted that it will be "really special" to move over to the big track this time around.
"To go from the Bullring and looking at the big track, wishing to have a shot to race here, and now knowing I'm actually going to be able to do just that is a huge moment for me," Smith said. "Las Vegas has been part of my racing career for a long time and I can't wait to get started this weekend in front of a West Coast crowd.
"I'm going to have a lot of family and friends out here this weekend," Smith added. "It definitely makes this weekend cooler … to have my first start come in front of all the people who have gotten me to this point. Hopefully it goes well so we can all have a good time afterward."
Smith has been as patient as possible in waiting for his time to shine, but that doesn't mean it has been easy for him to stand on the sidelines and watch the No. 8 Chevrolet circle the race track at Daytona Int'l Speedway and Atlanta (Ga.) Motor Speedway.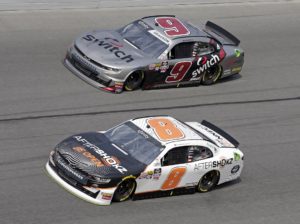 "It's sucked not being able to be in the seat for the first two weeks, to be honest with you," Smith admitted. "Of course I want to be, because I'm a racer and I always want as much seat time as I can get, but I just have had to take away the positives from it and learn as much as I've been able to over these first two races from Chase (Elliott) and from Ryan (Preece).
"I've taken away a bunch of things already, and I've just focused a lot on getting in the flow of things, really," Smith added. "That's the biggest thing for me to get used to."
Smith got a chance to test at Las Vegas a couple of weeks ago, something he believes gives him a huge advantage compared to where he might have been without the extra track time.
"The test was huge. Any time you can learn about a track you're racing and get seat time – whether it's iRacing or the same car or another type of car – it's a big deal," said Smith, who will make eight starts for JRM this season. "I don't have a ton of mile-and-a-half experience; I'm still so new to this. A lot of these guys have been doing it for a while, but I'm 19 and I've only done a handful of 1.5-mile races, period.
"I had a lot of unknowns before I got to test at (Las) Vegas, but when I got in the car I was able to cross off a lot of those unknowns and find a comfort level that I liked," Smith noted. "We ran really well down there and that has made me even more pumped up for this weekend than I was before.
"Saturday afternoon can't come fast enough."
As far as his goal for Saturday, Smith is looking at the big picture, even while his dreams are painting pictures of parking his car in victory lane.
"Of course, as a racer, you want to win the thing … but that's a lot easier said than done," Smith noted. "We want to complete all the laps, for sure, and then see where we wind up after that.
"I can tell you this much, I'll give it a hell of a shot."