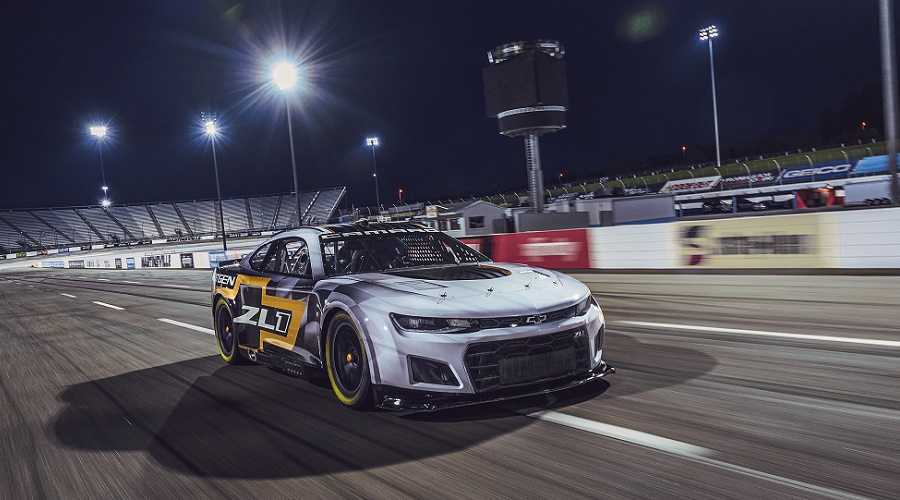 Chevrolet moves back to the Camaro ZL1 next year from the current Camaro ZL1 1LE model used since 2020.
Previously, the Camaro ZL1 nameplate competed in the NASCAR Cup Series in 2018-'19, winning 11 races, including the 2018 Daytona 500 with driver Austin Dillon.
"Chevrolet engineers and designers worked alongside our race teams to develop this race car while staying true to the styling essence of the Camaro ZL1," said Jim Campbell, GM U.S. vice president of Performance and Motorsports. "This cooperation will benefit Chevrolet both on the track and the street."
The Next Gen Camaro ZL1 race car and production Camaro ZL1 both offer hood air extractors for enhanced track performance.
"The Next Gen Camaro has a much stronger link to the production Camaro ZL1 in terms of styling integration, improved proportions and relevant technologies," added Eric Warren, Chevrolet's director of NASCAR programs. "From an engineering standpoint, this is a seismic shift. It's a completely new car that brings with it a lot of opportunity from a technical standpoint."
Ford will continue to race under the Mustang model, which debuted in the Cup Series in 2019 and has raced in the NASCAR Xfinity Series since the 2011 season.
"A lot of work has been done behind the scenes to make sure this Next Gen Mustang remains relevant to our customers," said Mark Rushbrook, global director, Ford Performance Motorsports. "As the automotive industry continues to change, we'll have the ability to keep up in the racing world without having to go through a complete overhaul or redesign of the car. This is something we've been waiting for and we're glad the time has finally arrived.
"This car is true to the Mustang brand and we have to thank the Ford design team for working hand-in-hand with our aerodynamic engineers to ensure it is competitive on the track, while maintaining unique Mustang styling," Rushbrook added.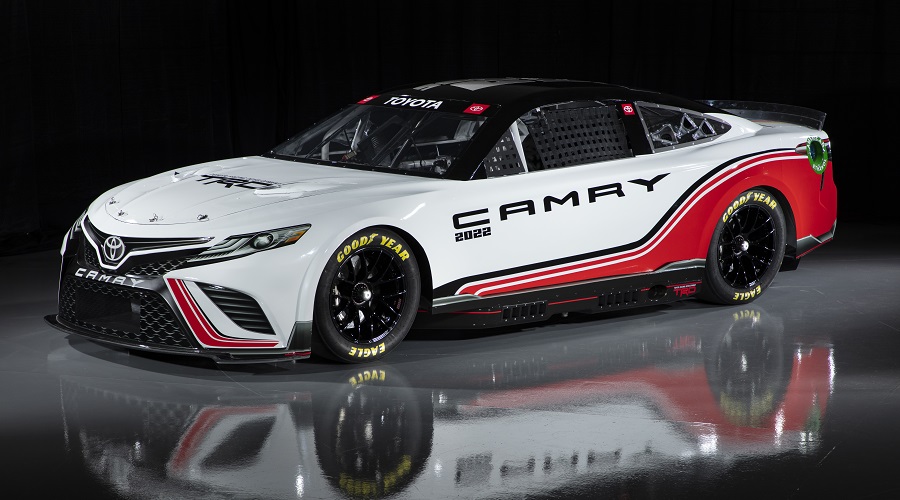 Toyota's addition of the TRD badge to its Camry nameplate was something "personal" for TRD President David Wilson. The Camry has won 156 Cup Series races and three championships since debuting in 2007.
"For Toyota and TRD, we're committed to the principle of continuous improvement and we believe that's reflected in the Next Gen TRD Camry," said Wilson. "While we know the margins available with this new race car are smaller when it comes to adjustability, we know our race team partners and our team at TRD look forward to the challenge of learning about this car and discovering the performance opportunities that will help put the TRD Camry into victory lane."
The manufacturer reveal of NASCAR's Next Gen race cars coincided with the 12th on-track test of the machine, conducted Wednesday at Texas Motor Speedway with Team Penske driver Ryan Blaney.
Next Gen will make its competition debut during the 64th annual Daytona 500 on Feb. 20, 2022.