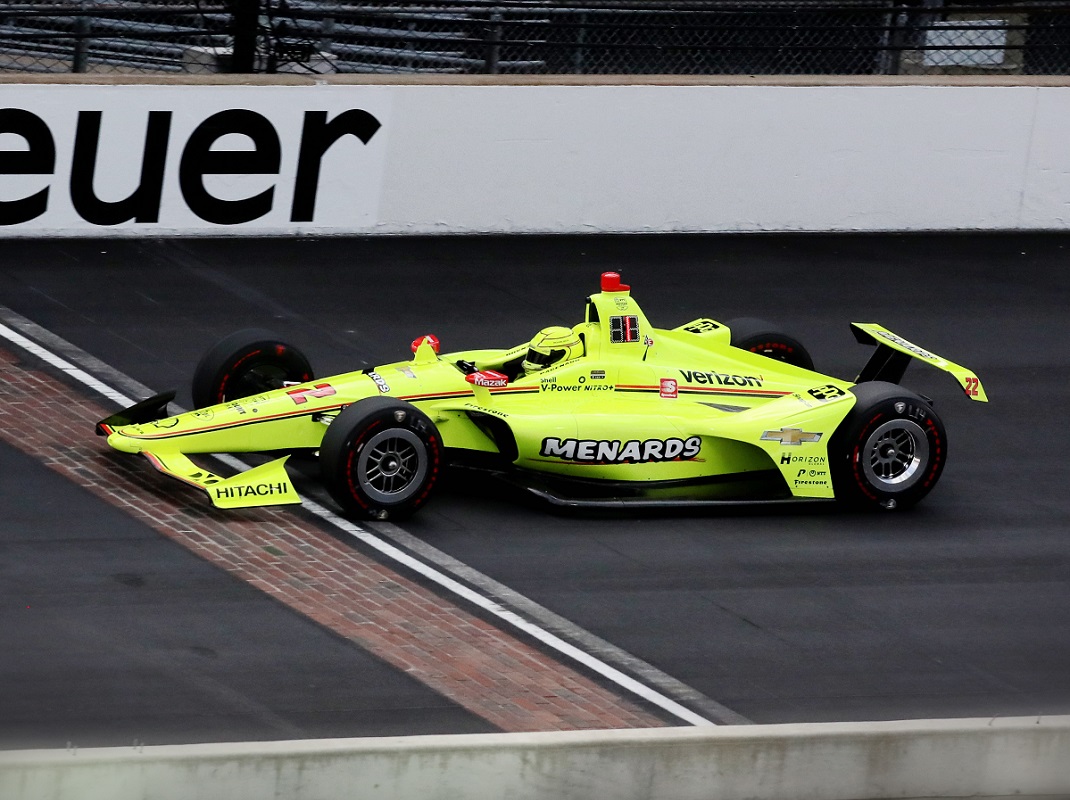 INDIANAPOLIS – John Menard's famed neon-yellow colors have been adorning car at the Indianapolis 500 for years, but the Wisconsin business owner had never been able to taste the milk in victory lane.
Sunday afternoon, that goose-egg was finally erased, as Simon Pagenaud took Menards to the Indianapolis Motor Speedway winner's circle as a sponsor in The Greatest Spectacle in Racing.
John Menard's history at IMS is well-documented, and his cars were part of some of the greatest heartbreaks in Indianapolis 500 history, including Tony Stewart's engine failure while leading in 1998 and Robby Gordon famously running out of fuel on the final lap one year later.
After walking away from Indy car racing at the end of the 2004 season, Menard returned with his chain of Midwestern home-improvement stores to the Indianapolis 500 with Pagenaud in 2016.
Three years later, the duo are Indianapolis 500 champions together.
"You ever watch that movie called The Candidate when that guy works and works and works and finally gets elected, and after the election he won, he gazed into the mirror and says to himself, 'What the hell do I do now?' That's the way I feel. We just won the Indianapolis 500!"
Menard reflected on his four-decade history in American open-wheel racing on Sunday evening following Pagenaud's victory, a roller-coaster of ups and downs that saw some of the most famous names in Indy car history drive entries under the Team Menard banner.
In addition to Stewart and Gordon, Al Unser, Nelson Piquet, Greg Ray, the late Scott Brayton and even 20-time World of Outlaws sprint car champion Steve Kinser drove for Menard over the years.
"It was 40 years ago when I first came down here in 1979, and I didn't get all the way in, and I had a big sign that we used to put up over the garages," Menard recalled. "So I'm dragging the sign on Georgetown road, and I'm walking — I didn't know where the entrance was. I didn't know enough to go there on 16th and drive under. So this guy at the gate in a yellow shirt was standing there, and he goes, 'Where are you going with that sign?' and I told him I wanted to get in the garage area.
"He said, 'I'll open the gate for you,' and he unlocked the gate and let me in," Menard added. "I didn't have a credential. I didn't know where I was going. … I think he thought I was crazy, but we had a good time. That was the first time I was here, 40 years ago, and I've been trying (to win) ever since. I was some stubborn, stupid guy. But this is great fun."
Menard had nothing but praise for his driver on Sunday, after Pagenaud led 116 of 200 laps en route to both his and his sponsor's first victories in the Indianapolis 500.
"Simon is just one wonderful human being. If you get to know him, you'll love him," said Menard. "Second of all, if you watched the last few laps of this race, then you know that as a race car driver, Simon is really, really good. I mean, he was – Rossi is really, really good, and that could have ended badly in turn one or two or three or four … or a lot of other places, but that was just plain good racing.
"That was two really talented guys, just going after each other, back and forth, back and forth. Simon didn't give up, though. He's the real deal."
Though Menard won the Brickyard 400 in 2011 with son Paul, that was a Monster Energy NASCAR Cup Series race and wasn't the biggest event at IMS.
Sunday's triumph was the pinnacle, according to Menard.
"That 400 was a NASCAR race, which is pretty distinct from this race. That was probably the highlight of my personal racing career, just because it was my son that won, but this ranks right in there," said John Menard. "I'll tell you what, this is a good deal, and I can't thank Team Penske and Indianapolis Motor Speedway enough for all the great memories and times over the years that we've had here.
"It's amazing. What a feeling this is."