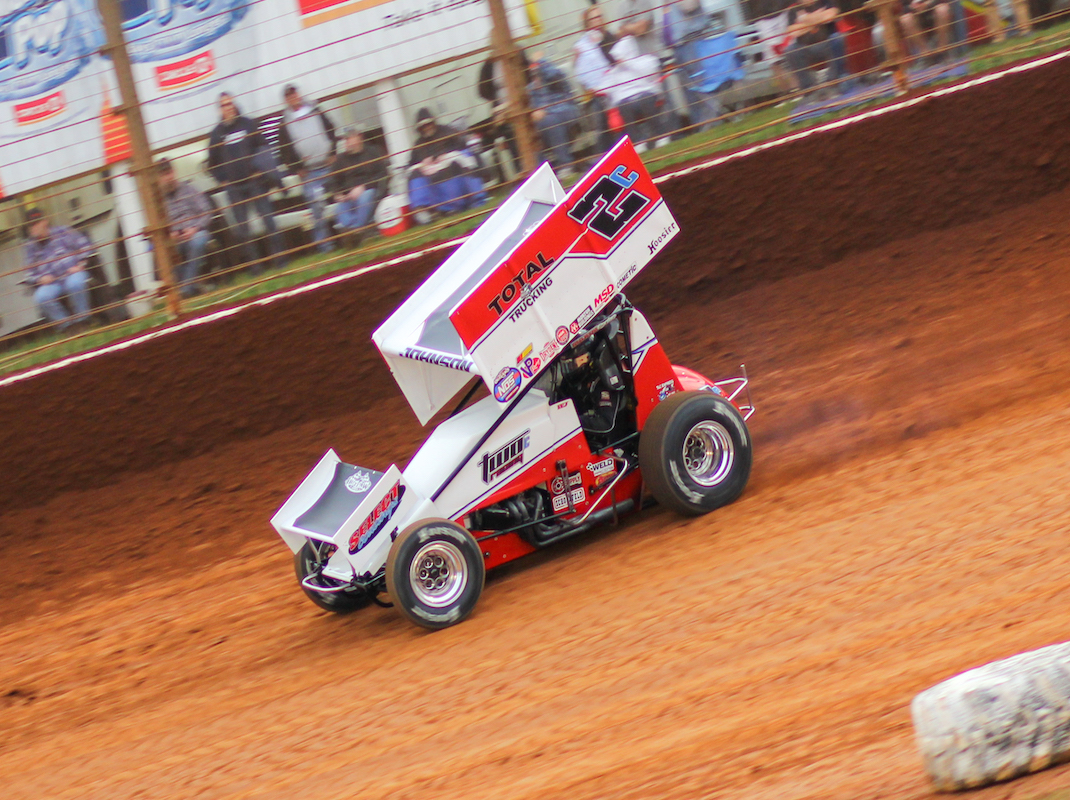 INDIANAPOLIS – Wayne Johnson and TwoC Racing have committed to running the full World of Outlaws NOS Energy Drink Sprint Car Series schedule.
Johnson, a 48-year-old native of Oklahoma, has spent the last 10 years racing mainly with the Lucas Oil American Sprint Car Series in a 360 sprint car while also dabbling in 410 sprint car events. This will be his first full-time season with the World of Outlaws.
"We stepped away from ASCS 360 racing and went and raced with the WoO about half of the year last year and realized that if we want to be the best and build the team up for the future, the WoO tour is where we need to be," Johnson said.
"We have been wanting to go full time racing with the World of Outlaws and we ultimately decided that now was the right opportunity," said team owner Todd Carlile.
Johnson and Carlile have known each other for more than 25 years. Coming off an injury in 2010, Johnson spoke to Carlile and his wife, Kelly, about starting a team. They joined forces in 2012 to start the team, with Carlile taking over as the sole car owner in 2016, allowing Johnson to focus solely on driving.
Johnson and the TwoC Racing team will be competing for top rookie honors with the World of Outlaws.
"I decided if I don't do this now, I'll regret that I never did," Johnson said. "This last year I've really focused on my health and feel like I'm probably in the best shape of my life at 48 and ready to take on the challenge."
The team is currently interviewing candidates for the crew chief position. Conner Nelson will work as the car chief and Kenny Nolan will be the team's mechanic.