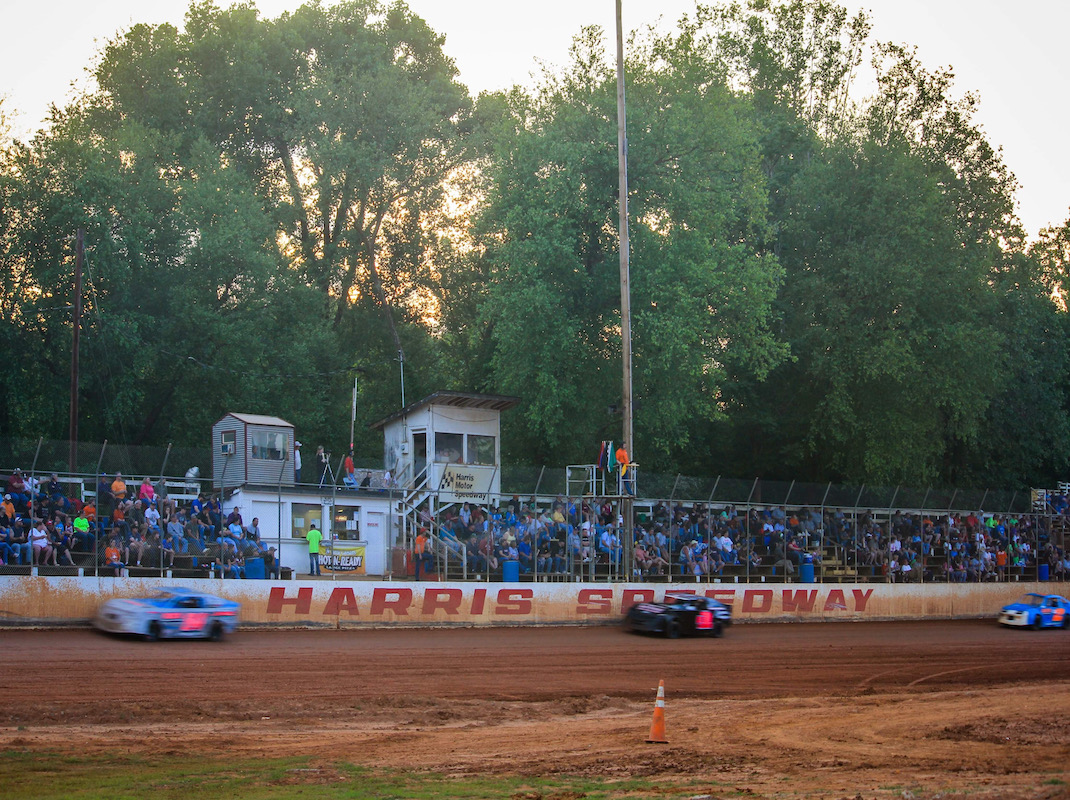 HARRIS, N.C. – Harris Speedway, a dirt-track submerged in the rolling hills of North Carolina is now under new ownership. Former owners Curtis & Doris Teems have sold the track to Hendersonville, N.C. native Joe Crowell.
Crowell is a former road racer who made the switch to dirt a while back. Never with ambitions to own a track, what once started as a joke now has turned in to reality.
"My friend Mitchell Coggins who will be my track promoter brought it up one day and I thought he was crazy" Crowell would say. "He kept bugging me and joking about it so I went and sat down with Curtis to hear what he had to say and the talks kept going on for the upcoming months. He threw a number out and we went back and forth but we ended up coming to a deal."
Even with the track's ownership in his possession, Crowell expects not to quit racing anytime soon.
"I have to drive a race car or I am going to go crazy" said Crowell "How I am going to do that I don't know, but there is no way I can hang up the helmet."
With Crowell still wanting to be behind the wheel, he has hired his good friend Coggins to promote the speedway on race nights.
"If I am going to continue driving, I don't want the other competitors to think it is unfair or that I am playing by my own rules" Crowell said. "I have ran a race Mitchell have promoted and I happy how he handled it. I got turned in to the wall and I came in pretty heated and he came and heard both sides of our story and let us talk it out. He handled it very diplomatically and I have full faith in him to treat others with fairness and not show any favoritism to one driver over the other this year."
With Crowell and Coggins taking over the reigns at Harris Speedway this year, they realize there is some change that needs to take place. Even though it will take time, they are ready to tackle it head on.
"I understand people want some things to change at that track, but I can't make that happen overnight" Crowell said. "The first thing I am going to work on is the track surface and how bad it eats up tires. I don't want everyone having to buy tires every weekend. I also need to clean the grandstand side of the speedway, and if I think if we can address them issue, I think people will realize that we are hear for the long haul and to make this place better."
Harris Speedway was home to two NASCAR races back in the 60's. The winners include Richard Petty (1964), and Ned Jarrett (1965). Crowell realizes the history of the facility and hopes to rekindle some of that magic in his tenure at the track.
"This place has to much history at this place for it to fall by the wayside, hopefully I can get this place back to where it is a mainstay for drivers and fans on Saturday nights.