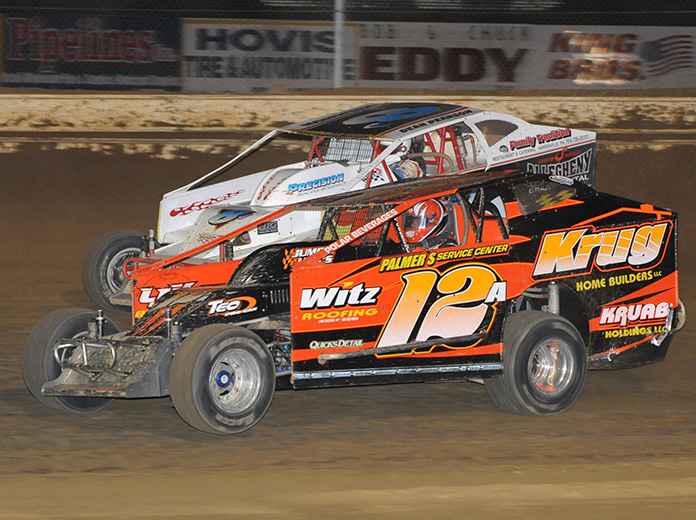 WEEDSPORT, N.Y. – Northeast Dirt Modified Hall of Famer 'Jumpin' Jack Johnson, one of DIRTcar's all-time legends, died Thursday after a long battle with ALS. He was 76.
Johnson, from Duanesburg, N.Y., was inducted into the Northeast Dirt Modified Hall of Fame in 2012.
Emulating his father Rollie, Johnson began racing modifieds in 1966 at the track he would call home for his entire career — Fonda Speedway — where he was an 11-time champion, a perennial fan favorite, and the facility's all-time winningest driver.
In a career spanning 43 years, Johnson won 428 times at 35 different tracks in 10 states and two Canadian provinces. As good as he was in the short sprints, Johnson was stellar in extra-distance races, winning 200-lap events at Flemington Speedway, Lebanon Valley Speedway, Orange County Fair Speedway, Rolling Wheels Raceway Park, Weedsport Speedway, BAPS Motor Speedway, Vermont's Devil's Bowl Speedway and Fonda.
But his greatest achievements came on the mile dirt tracks. In 1979, Jack was the first New Yorker to win a Super DIRT Week main event at the New York State Fairgrounds in Syracuse. He repeated that career-making feat in 1984. In Pennsylvania, Johnson had three wins on the Nazareth National mile and was the track's 1983 champion.
In the 1980s, Jack drove his iconic orange No. 12a to six Mr. DIRT Modified series titles, in addition to Winter Tour point championships in both Florida and Texas.
Highly respected by his fellow competitors and beloved by a legion of fans throughout his life, Johnson took his final checkered flag in 2009 at Sharon Speedway in Ohio, before a hard crash at Fonda ended his career. In addition to his induction in the Northeast Dirt Modified Hall of Fame, Jack was also honored by the Eastern Motorsports Press Ass'n and New York State Stock Car Ass'n in 2012.
Following in the footsteps of his father, Ronnie Johnson became part of Fonda Speedway history in 2011, winning his first modified title at the historic dirt track.